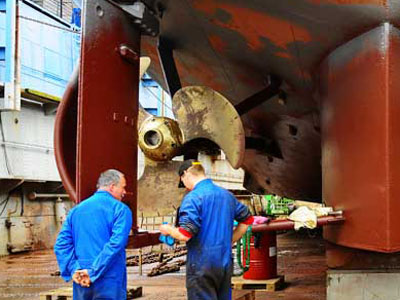 It is important to establish a relationship of trust with the expert to whom advice or expertise is required.
Roberto Alderighi and the UAS - Utilità Servizi Associati, of which he is a part, put at your disposal a staff of sector experts, including legal consultants, to the integrity and professional correctness of which are combined the technical / scientific skills, acquired over years of operation of the profession, which allow us to offer the customer a qualified expert consultancy service, ranging from the pre-sale / purchase appraisal to the appraisals for damages and claims deriving from collisions and failures, from the estimate of restoration costs to technical consultancy of part in case of civil and criminal litigation: by relying on us, you will be advised and accompanied in proceeding step by step, avoiding complications, aggravation of liability and economic damage.


Roberto Alderighi is enrolled in the Register of Experts and Experts of the Chamber of Commerce of Lucca (n.330) and as Technical Conciliator in the Register of the Chamber of Commerce of Pisa (n.2010); is qualified to carry out CE certifications in the pleasure boating sector, safety records and approvals.
Among the services offered, these are just a few examples:
regulatory consultancy and contracts on civil liability and body insurance




regulatory consultancy and contracts for Naval Insurance, Skipping, P.&I.

partisan technical advice

certification of pleasure boats up to 24 meters (own use, passenger transport, charter)

technical compliance with the safety standards of equipment and engines